It's time to quit putting important work off for "another time."
This has been an unusually hard year to find time, energy, and confidence to invest in yourself. To feel that sense of progress and momentum in our business, work, even our side projects.
Instead, every day feels like playing a constant game with an invisible opponent who isn't playing by the rules. One step forward, two steps back.
It has been a lot. It has been exhausting. And it is so damn lonely.
Whether it's a creative side project that we hope to turn into something bigger, or a business that already has clients and customers that you want to take to the next level, this relentless year has made it feel impossible to get our footing and get ahead.
Winter is coming...so let's get through it together.
Instead of chasing that elusive sense of progress alone, you can create a sense of progress alongside a supportive group of professionals like you.
This winter, we invite you to join ✓Work in Progress!
Our online community and accelerator program are specially designed for independents, by independents. Participate from anywhere.
Imagine the Progress you could achieve in just 4 months, if you didn't have to do it alone?
When you join the Work in Progress community and accelerator, you'll be matched up with a club of ~12 like-minded people to set goals, share ideas, and push through challenges together.
Still a part of a larger community, these small curated groups ensure you can build strong bonds and build genuine relationships.
Built for YOUR success
Look, nobody wants to spend more time on Zoom, especially if it's an unstructured, unplanned, wandering time suck.
That's why your WIP club sessions are guided by a facilitator – a fellow creative or entrepreneur like you! – using battle-tested techniques to make sure every minute on Zoom is worth your time:
Start with a Springboard Session
When you meet your club and your facilitator for the first time, you'll kick things off with a Springboard Session to help you set concrete and specific goals to work towards over the next 4 months.
Sound daunting, or even impossible? Don't stress! It's all part of the process and you'll have plenty of support to get focused and make sure your goals are clearly defined and achievable.
You might not know exactly how to get to the goal yet, but you'll leave your Springboard Session with the confidence that you're headed in the right direction and have the community support to get there.
Go Deep in Spotlight Sessions
Twice monthly after your Springboard Session, you'll meet with your private club of WIPs in a Spotlight Session to focus the energy, experience, and creativity of the group on supporting one person at a time, with 2 individual spotlights in each session.
These Spotlight Sessions are specially designed and facilitated to make the most of your time together, and to avoid the common pitfalls of both asking for and giving advice.
But the real ✨ magic of Spotlight Sessions is that even when you aren't the center of attention, you will learn valuable lessons and and powerful insights from how other people work through their challenges.
Bonus:
Every Spotlight Session is recorded and transcribed (only visible to your private club of WIPs) so you can reference it anytime you want!
A private Discord chat channel, a wider community, virtual coworking + work sprints, and more.
In between your live, scheduled Springboard and Spotlight sessions, you'll have access to a private chat channel to share progress updates and get feedback from your group.
You'll also have access to a collection of shared channels, accessible to all WIP clubs, to encourage even more sharing and cross pollination.
You can also use this online community space to share your daily goals and accomplishments, join virtual coworking sessions with the Indy Hall community, create shared momentum with scheduled "work sprints" and more!
Get your business, work, or project on track with clear goals, support, community, and a path forward.
What's included
Match with a WIP Club

Guided Goal-setting

Solve problems, overcome challenges

Private Chat for sharing & feedback

Indy Hall online community built-in
Plus Founding Member Bonuses ⤵️
Founding Member Price
* Partial and Full BIPOC Scholarships available
4 month minimum, then cancel anytime
If you join now and become a founding Work in Progress member, you'll also get over $200 worth of free bonuses.
Indy Hall @Home Membership Included
Build even more connections and relationships with people who like people.
Start your day with a friendly coffee chat and explore what virtual coworking is really like!
Just F#!king Ship Ebook from Amy Hoy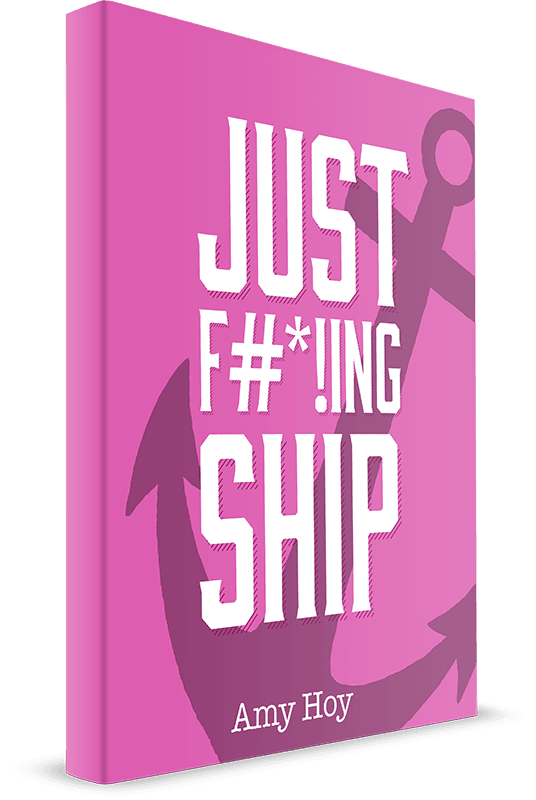 Use this book from Amy Hoy to learn her 21 principles to take your next project across the finish line, or even just get started.
If you can plan a dinner party, you can successfully ship your project. JFS will show you how.
The Tiny MBA Ebook from Alex Hillman
Use this collection of business truisms will help you make better decisions & take smarter actions towards your goals.
"Wherever you are in the process of starting a business stop. Read this book." - Katel LeDu
"Double Your Freelancing" Conference Video Library
Better value for your business than binging the latest Netflix season! This bonus includes access to 12+ hours of high-quality videos from Brennan Dunn's international conferences for freelancers.
Learn techniques for attracting (and selling to) higher quality clients, how to craft a productized consulting offer, and more. Plus an 86 page ebook of notes and takeaways to help you find the insights you're looking for!
See the full list of videos included.
Nicola Black

Program Designer & Facilitator

Visual Brand Strategy and Design by trade, solo-preneur since 2008. Syracuse, NY.

Alex Hillman

Program Designer & Biz Coach

Business & marketing strategy by trade, solo-preneur since 2005. Philadelphia, PA.