Starting and growing your own independent business can be great...but working alone sucks.
Entrepreneurship of any kind can be a really isolating experience when you aren't surrounded by other people doing their own thing. It's almost enough to make you miss having coworkers to interrupt you & a boss to tell you what to do...just kidding!
But seriously, there is something about having people you can talk to about your work, whether it's solving a problem or just getting an idea out of your head.
And you don't know what you had til it's gone.
Some days it feels like a miracle to get anything done at all. It's just you and your thoughts, bouncing back and forth between bursts of excitement and a dance with your own self doubt. Productivity ebbs and flows with your mood, and those self-imposed (and way-too-easy to punt) deadlines slip through your fingers over and over.
When every decision is yours, even the smallest decisions can feel like massive boulders in the way of your progress. And it's not just tools and strategies! You're craving honest feedback and trusted support to help you see around corners and anticipate mistakes before they bite you.
Who can you turn to?
Will they reinforce your self doubt and try to talk you out of your best ideas, or will they help you make smarter, confident decisions and encourage you to push forward?
✓

You need a source of accountability, solidarity, and community.

Instead of chasing that elusive sense of progress alone, join a supportive group of independents and create a sense of progress, together .

Set goals. Get unstuck. Take control of your work. And learn alongside people with businesses and goals you can relate to.

All from the comfort of anywhere you have an internet connection!

Why go through another workday on your own when you can feel connected to and supported by a community of solopreneurs at all stages: from getting your first project into the world, to growing a service business to sustainability, to launching new products and more.

Over the last year, we've built that community entirely online and we'd love you to join us ✓!

The magic that we've discovered is that while we're working on our own stuff, we can always find support in each other, push through challenges, and tackle the most difficult problems.

So if you're ready to take your solo biz or side project to the next level, we invite you to apply now!
For Independents, By Independents
There have been lots of nuggets of gold that folks have shared along the way, but the support, encouragement and camaraderie have really helped me get through the last few months!
...full speed ahead! Now that I got help launching my new website, I'm tremendously motivated to keep generating stuff to populate it. Better than my wildest hopes and dreams for joining Work in Progress.
✓

Built for success, not just growth and speed

Look, we know that nobody wants to spend more time online and staring at a computer screen than you need to, especially if it's an unstructured, unplanned, wandering time suck.

That's why all of our sessions are guided by a facilitator – a fellow creative or entrepreneur like you! – using battle-tested techniques to make sure every minute you're active with our community is worth your time:
A tight-knit cohort of people to support you
When you join with a Work in Progress Pro Membership, you'll be matched up with a club of ~12 like-minded people to set goals, share ideas, and push through your challenges together.
Still a part of a larger community, these small curated groups ensure you can build strong bonds and build genuine relationships.
Included in Pro membership and higher.
Clarify your goals before you take action
It's impossible to know what to focus on if you don't know what you're working towards, so we kick off the season by helping you choose your destination and create a plan to get there!
Sound daunting, or even impossible? Don't stress! We've made this part of our onboarding process, and you'll have plenty of support to get focused and make sure your goals are clearly defined and achievable.
We'll get you started with a mix of self-guided worksheets + expert guidance over email so you can start the seasons with the confidence that you're headed in the right direction and have the community support to get there.
Included in Pro membership and higher.
Go Deep in Spotlight Sessions
After your onboarding is complete, you'll begin meeting with your cohort approx once a week for 60-90 minute Spotlight Session.
During each session, 2-3 members get to share a problem or challenge and then receieve the group's energy, experience, and creativity help you move forward with confidence.
These Spotlight Sessions are specially designed and facilitated to make the most of your limited time together, and to avoid the common pitfalls of both asking for and giving advice.
But the real ✨ magic is that even when you aren't the center of attention, you will learn valuable lessons and and powerful insights from how other people work through their challenges.
Bonus:
Every Spotlight Session is recorded and transcribed (only visible to your private club) so you can reference it anytime you want!
Included in Pro membership and higher.
Community Accountability
If you're someone who needs some public accountability (aka friendly peer pressure) to meet your milestones, you'll have two ways to get and stay on track built right into your membership.
The Accountability Machine Included with all memberships
Use our "Accountability Machine" to set, share, and track progress towards your weekly goals and milestones.
Once you submit your goal, it's visible to the Work in Progress community, and we'll even check in on your progress towards that goal throughout the week.
Accountability Buddy Groups Included in Pro membership and higher
To help you stick to your goals through the season – and build a few more relationships along the way - we'll match you into a three-person accountability group to get and give a little extra nudge when it's needed most.
Solo Business Roundtables & Library
In the Work in Progress community, the expertise you need is often already "in the room." For everything else, our extended networks can reach just about any kind of expertise you might need to succeed!
So instead of sitting through another boring webinar, our Solo Business Roundtables are a more community-centric approach to helping you learn about the skills, techniques, and tools you can use in your work.
You might even get to share your valuable know-how and experiences with the community, too!
Bonus: Every Roundtable session is recorded and transcribed, and added to a growing library you can reference anytime!
Included with all memberships
A private Discord for support, camaraderie, virtual coworking + work sprints, and more.
You'll have access to a calm & private online community space to share progress updates and get feedback from the community.
Access a collection of shared channels, accessible to all members, to make even more sharing and cross pollination possible.
You can also use this online community space to share your daily goals and accomplishments, join virtual coworking sessions, create shared momentum with "work sprints" and more!
Included with all memberships
Member-driven online activities and events
We know that sometimes (okay, often!) the best stuff comes directly from other people just like you! That's why we support our community members in creating and running new experiences based on shared interests and goals.
To date, that includes office hours to share expertise in topics from finance & taxes, visual branding, and business strategy. Our members run book clubs, workshops & presentations, and social events too! Join any of these member-run sessions, or run your own (with our guidance towards success!)
On average 4 events per month to join...sometimes more sometimes less, but always there when you want it!
Included with all memberships
For Independents, By Independents
Thankful for all of the readily surfaced and nuanced recommendations from this community! I've greatly reduced the time & energy needed to identify the right tools for my business, both now and down the road.
The WIP Discord has been great for a sense of accountability, solidarity, and community. The Spotlight Sessions have helped me to see a lot of the commonalities in our experiences despite different backgrounds and projects.
Get the support you need with with a clear goals, access to community, motivation & support, and a path forward.
Core Membership
Join the waiting list to be notified
Members-only Discord Community for support, feedback, work sprints & more

Participate in Community Roundtables + Back Catalog of Roundtables

Accountability Machine
Enrollment Opens 2x Per Year
Pro Membership
Join the waiting list to be notified
Limited spots available
⬅ Everything in Core Membership, PLUS:

Guided 3-month Goal-setting
Includes self-guided worksheets and expert guidance over email to help you set goals you can actually stick to!

Your own private, ~12 person "club" of peers to work with during each 3 month season

3x Monthly Live "Spotlight Session" for focused support from your club

Club-specific private Discord channels

Monthly Office Hours with Alex (Business Strategy) and Nicola (Visual Branding & Design)

Opt-in Accountability Groups & Check-ins
Partial and Full Opportunity Scholarships available for BIPOC applicants
All memberships 3 month minimum, then change or cancel anytime
If you join now you'll also get these books as free bonuses. We reference them a lot in the Work in Progress community, so it's very helpful for you to read and use them!
Just F#!king Ship Ebook from Amy Hoy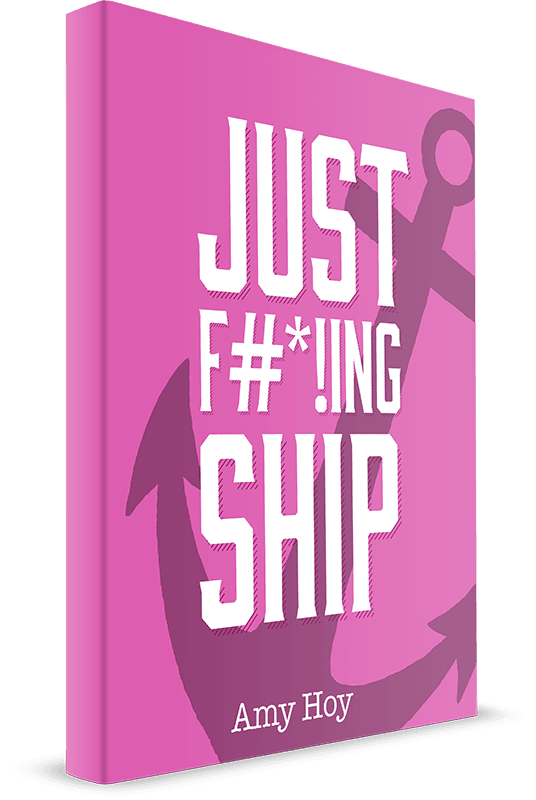 Use this book from Amy Hoy to learn her 21 principles to take your next project across the finish line, or even just get started.
If you can plan a dinner party, you can successfully ship your project. JFS will show you how.
The Tiny MBA Ebook from Alex Hillman
Use this collection of business truisms will help you make better decisions & take smarter actions towards your goals.
"Wherever you are in the process of starting a business stop. Read this book." - Katel LeDu
Nicola Black

Program Designer & Facilitator

Visual Brand Strategy and Design by trade, solo-preneur since 2008. Syracuse, NY.

Alex Hillman

Program Designer & Biz Coach

Business & marketing strategy by trade, solo-preneur since 2005. Philadelphia, PA.